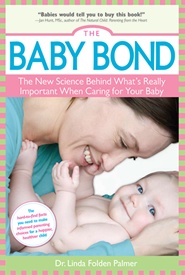 Next week, I'm going to be interviewing the author of the amazing book "The Baby Bond" Dr. Linda Folden Palmer.
We will be discussing the science behind attachment parenting, breastfeeding, co-sleeping, nutrition, and early childhood bonding.
Please send along any questions you may have for her about the above topics, and I'll see if I can get them answered for you!